Frequently Asked Questions
Professional & quality cleaners servicing the Mornington Peninsula for over 13 years. We offer cleaning services for industrial, commercial & domestic premises within the Mornington Peninsula.
Do I need to be home when a cleaner services my home?
No, but it is important to arrange a meeting to discuss your needs prior to the service starting. If you have already agreed to the services, just ensure that the cleaners have access.
Do I need to provide cleaning products and equipment?
No you do not. ICD Services supplies all of its own high quality chemicals and equipment. If there is something you would particularly like us to use from your home, feel free to let us know.
What is the difference between actual time vs man hours?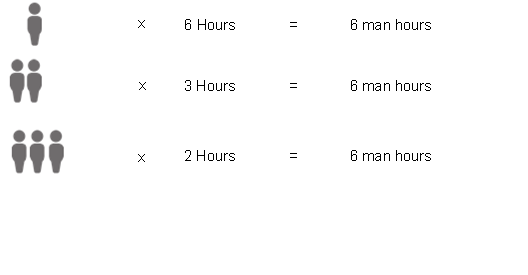 How many people come to the clean?
This can vary depending on the work you are having done. For a regular domestic clean, it is usually 2 cleaners. If it is a large extensive clean , we may send 3-5 staff to the property. This helps get the work done in a timely manner and you can get back to the normal quicker.
What Areas are serviced?
We are located in Mornington. We service most of the Mornington Peninsula from Frankston south to Portsea. If you are unsure however, just head to the contact page and let us know where you are located.
What are your operating hours?
ICD Services operates from 9-5 on weekdays we are also available on weekends but only upon arrangement. We are closed on Public Holidays.
What if I need to change my cleaning schedule?
Just give us a quick call on 0409173687 or head to the 
contact page
 if you need to make any changes or are going away. To avoid a $40 cancellation fee please allow 48 hours notice of the change. A $40 lockout fee will be charged if the cleaners show up to a property, but can not gain access through no fault of our own.
Can you guarantee I will be happy with the cleaning?
ICD Services offer 100% customer satisfaction. If you are not happy with the work we have done, call us within 24 hours and we will come back to the property and fix any issues free of charge.
Are the cleaners trained?
Yes, all our cleaners are fully trained. ICD Services is a family run business. We believe we have the most honest, hardworking and experienced cleaners in the Mornington Peninsula. This is how we can guarantee 100% customer satisfaction.
Can you come visit my property and give me a quote?
We are more than happy to come and introduce ourselves and give you a physical and accurate quote. If this is too hard, give us a call and we can provide an estimate over the phone as well. We are located in Mornington, so can come to all corners of the Peninsula.
Do you have a minimum call out time?
To cover all our associated costs of travelling to your property ICD Services has a minimum call out time of 2 man hours for properties located in Mornington and 3 man hours beyond.
What are your payment terms?
ICD Services has eftpos and credit card facilities. For all one off jobs payment is required on the day of the job, unless prior arrangement. Regular ongoing services will be discussed with client. All invoices have a 7 day term. Late payment fees of 10% of the invoice amount are charged if payment is not made within these terms.
Get In Touch
Fill out the form or use the information below
Address
9/35 Progress Street
Mornington 3931 VIC
Phone Number
Susanne - 0409 173 687
Dieter - 0429 556 412
Address
9/35 Progress Street
Mornington 3931 VIC
Phone Number
Susanne - 0409 173 687
Dieter - 0429 556 412
Email
info@icdservices.com.au