Spring Cleaning
Professional & quality cleaners servicing the Mornington Peninsula for over 13 years. We offer cleaning services for industrial, commercial & domestic premises within the Mornington Peninsula.
Have a spring clean can be beneficial in more than just making the house look nice. It can help reduce the amount of dust in the house which can lead to asthma and allergies. There also may be mold built up in bathrooms that you think is harmless.
ICD Services has trained staff that are able to tackle the various different types of spring cleaning. See some of the reasons below why you should choose ICD Services to come and give your home a makeover.
ICD Services usually send between 2-3 cleaners to the property, so that it can be done in under a day. If there is anything you need completed that is specialised to your property, just let us know. Every household is different and we like to tailor our cleaning packages to what you are in need of. Head over to the contact page and get in touch.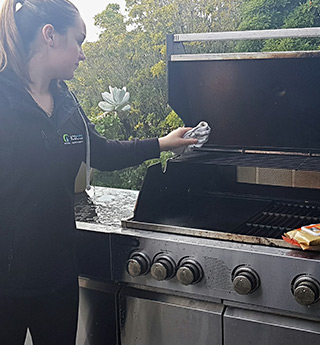 ✓ Attention to Detail
All our staff know exactly what is required in professional cleaning, we are meticulous and have a keen eye for detail.
✓ Flexible spring cleaning schedules
Whether you just want the bathroom cleaned or the whole house from top to bottom cleaned, we can service any special requirements you may have.
✓ Time efficient
You may be thinking it will take days for one person to give your house the thorough spring clean. This is why we will send a team of professionals to ensure the job is completed in one day.
✓ Decluttering Services
We are able to help work with you to de-clutter your house, or even just re arrange the garage full with boxes which you haven't had the chance to get into.
✓ Various Payment options
We offer eftpos and credit card facilities and also bank transfer is available. Stop having to worry about paying cash to your cleaners.
✓ Regular scheduled spring cleaning
Let us know if you would like to schedule a regular spring clean a few times a year. This will help keep your house immaculate and reduce the regular cleaning struggles for yourself.
Get In Touch
Fill out the form or use the information below
Address
9/35 Progress Street
Mornington 3931 VIC
Phone Number
Susanne - 0409 173 687
Dieter - 0429 556 412
Address
9/35 Progress Street
Mornington 3931 VIC
Phone Number
Susanne - 0409 173 687
Dieter - 0429 556 412
Email
info@icdservices.com.au